Sam & Sam Ⓡ
Sam & Sam is a capsule contains combine components of Red ginseng with Red sage (Salvia miltiorrhiza Bunge) extract, and it improves various menopause symptoms for blood circulation failure for aged women in menopause.
It can help menopausal women's physical and mental function.
It can help improve immunity of aged women.
It can help improve chronic fatigue syndrome of menopause women.
It can help improve memory by restore brain blood circulation and hormonal balance.
It can help blood flow by suppressing platelet aggregation.
It can help with antioxidant.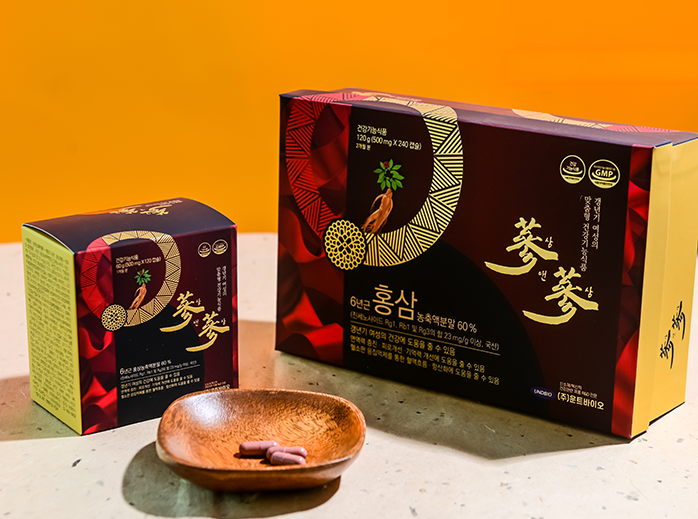 UND OIL Ⓡ
What is the Hemp Seed Oil?
The Hampseed oil obtained by cold-press method from hemp seeds, and it is a vegetable unsaturated oil that contains no any hallucinogenic components.
It is an ideal combination of unsaturated fatty acids Omega 3, 6, and 9.
Main ingredients of Hemp Seed Oil
Ratio to improve blood circulation and anti-inflammatory and anti-oxidants to menopausal women
Recommended application
Who is required treatment with omega 3, 6, 9 unsaturated fatty acid for climacterics
Who is severepremenstrual syndromefor blood circulation insufficiency
Who is necessary to improve blood circulation after menopause
Who is a headache and memory loss due to impaired circulation of the cerebrum